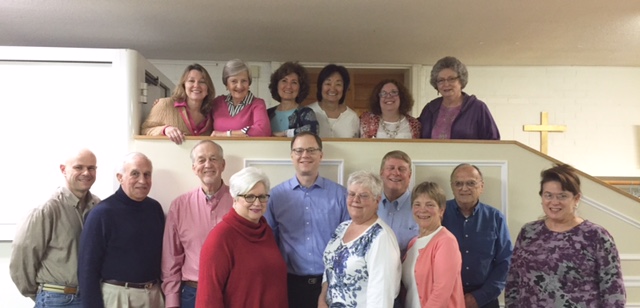 Franconia employs a small staff; most manpower comes from volunteers who find a certain satisfaction by sharing their gifts and skillsets to help bring more people to the Light of Jesus Christ.
Every skill ("gift") we have comes from God. Curious about your special gifts? Take the free (and anonymous) assessment here.
To contact the leadership team send an email to churchcouncil@franconiaumc.org
Franconia Church Council 2018 – member listing
Everyone is welcome to serve in any way they feel called to do so! It takes a lot of servant hearts to "be the church. "  If you would like to get involved, please take a minute to send a quick note to our pastor, who oversees the church's lay leadership committee. Remember, experience is not necessary; a willing heart is. We can do ALL things through God, who strengthens us, as Paul wrote to the Philippians.