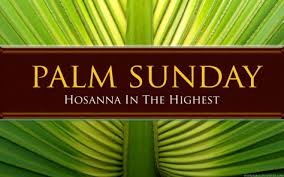 Join us for a special worship experience that will take place on the grounds of Franconia UMC!
FUMC will host a very special Palm Sunday Worship in the form of an interactive, multi-station event:
Experience the journey to the cross, from Palm Sunday to Good Friday including the Last Supper, the Garden of Gethsemane, the trial of Jesus, and the crucifixion and burial.
Attendees will be taken on the journey, which will take approximately 45 minutes, by guides who will provide narrative interpretation of the events.
This is a unique opportunity for all to learn more about the events of Holy Week and to develop a deeper understanding of the sacrifice of our Lord for us.
We invite you to be a part of this experience. Gather in the stage room. Tours begin at 9 AM. This event is suitable for all ages and complete accessible so strollers, walkers, etc., are no problem.