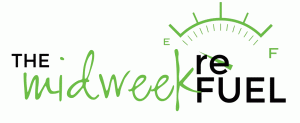 Our midweek "Refuel" worship experience has begun, and we hope you will take the opportunity to stop by some Wednesday evening soon and get your personal tank refilled!
What's Refuel? Read on! It's important you know that we will start with dinner first at 6:15 PM. You don't need to bring anything, just come. We'll serve family-friendly foods (such as pasta, tacos, etc.), so feel free to invite friends, family, coworkers – it's a casual time.
Refuel Wednesday Night Worship Service—Wednesdays, 6:15-7:30 p.m.  This mid-week worship is a time to recharge–body, mind, and soul.  This family-friendly worship service is interactive, using prayer stations and worship videos featuring upbeat children's music as well as contemporary and traditional music.  We will begin our time of worship by sharing dinner together. All are welcome.